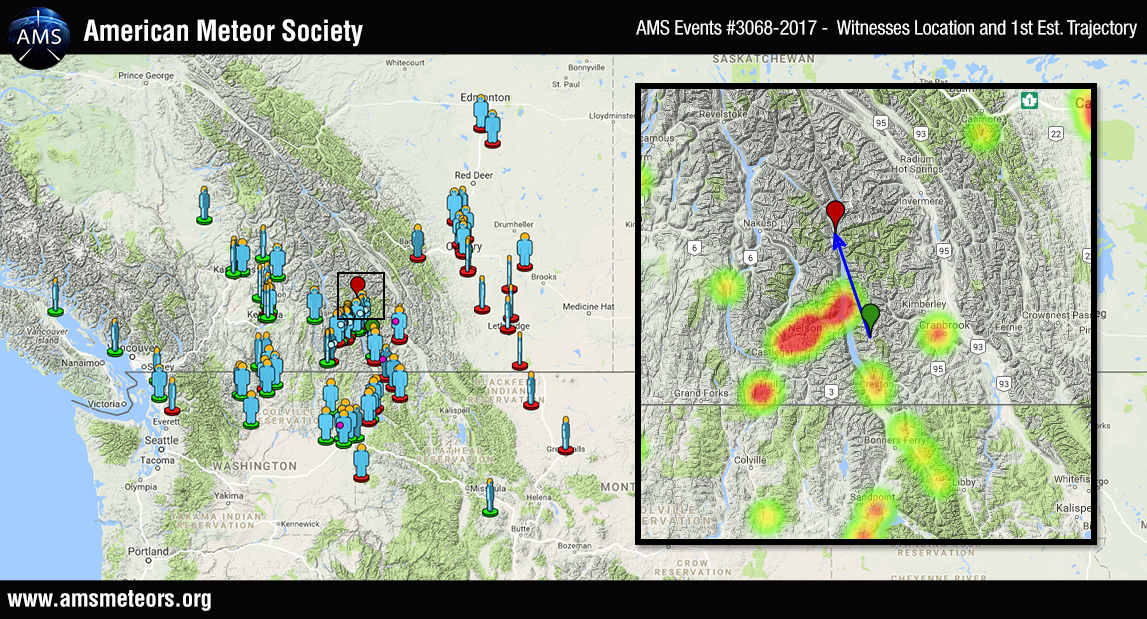 Over 300 fireball reports from western Canada and NW USA
The AMS has received over 300 reports so far about of a fireball event seen above the province of British Columbia (Canada) on September 4th, 2017 around 10:14pm PDT (September 5th, 2017 ~ 05:14 Universal Time). The fireball was seen primarily from British Columbia but was also seen from Alberta and Saskatchewan as well as from Washington, Idaho and Montana. According to our latest estimated trajectory, the fireball traveled in a southeast to northwest direction entering the atmosphere near the small town of Boswell and terminating near Meadow Creek, British Columbia.
Below are two gifs created from videos of the event shared by Twitter user ISOSCELES and event witness Schofield. All 6 videos shared by the witnesses on our website are available on the AMS Event#3068-2017 page.