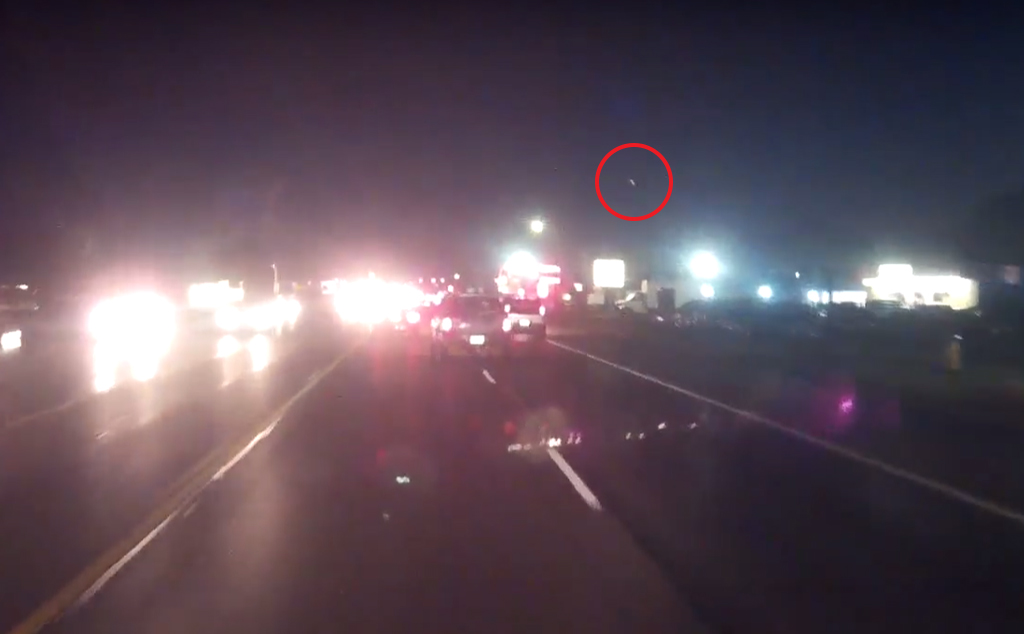 Nearly 400 reports so far
The AMS has received nearly 400 reports so far about of a fireball event over seen over the Toronto area on Friday, October 7th 2016 around 6:45am EDT (10:45 UT). The fireball was seen primarily from Ontario but witnesses from New York, Pennsylvania, Michigan and Ohio also reported the event.
Below is a video of the event caught on a dashcam by Youtube user "DrClockSmasher"
Trajectory
Below is the heat map of the witnesses location with the first estimated trajectory. The preliminary estimated trajectory plotted from the witness reports shows the meteor was traveling approximately from West to East and ended its flight over the Kawartha Lakes region.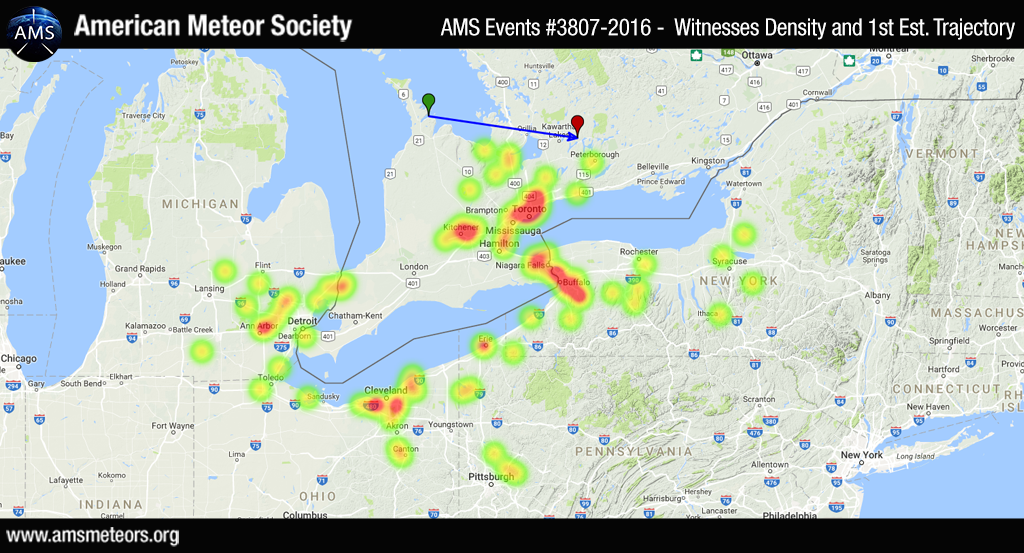 Witnesses
The majority of the reports come from the Toronto area.