More than 170 reports from 6 states
The AMS received more than 170 reports so far about a daylight fireball event that occurred over the New Jersey coast on November 13th, 2021 around 04:30pm EST (21:30 Universal Time). The AMS #2021-7611event was mainly seen from the New Jersey but we also received reports from Connecticut, Delaware, Maryland, New York and Pennsylvania.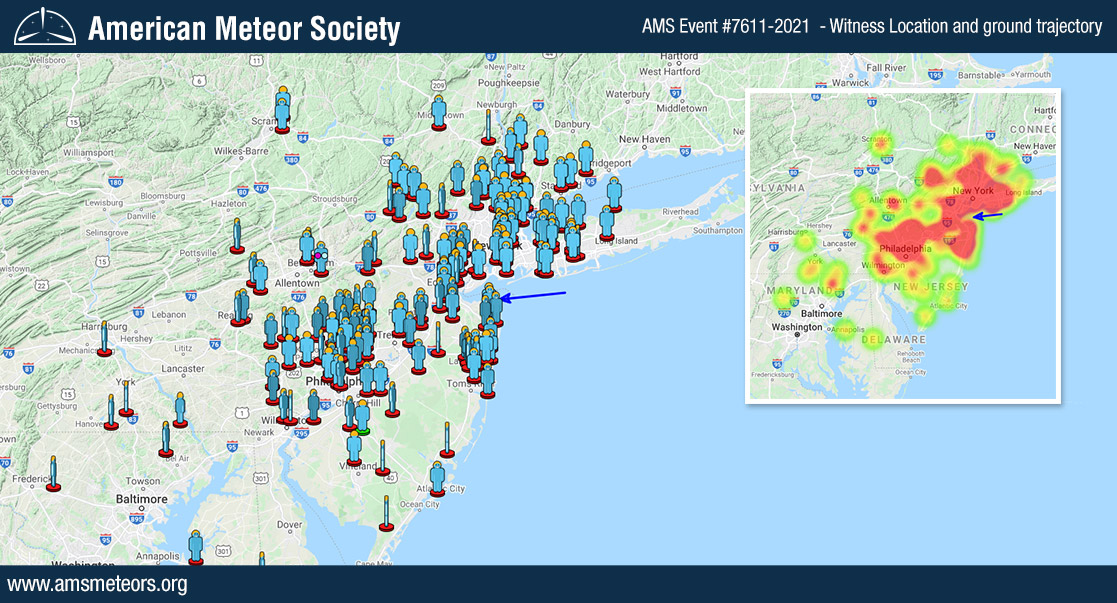 A NASA analysis of the sightings shows that the meteor's direction of motion is consistent with it being a member of the currently active north Taurid meteor shower. At the time of first appearance, the fireball was out in the Atlantic roughly 50 miles (80 km) from Stafford Township at an altitude of 60 miles (96 km). The possible fragment of Comet Encke moved to the southwest at 65,000 miles per hour (100,000 km/h), traveling 90 miles (145 km) before disintegrating 42 miles (65 km) above the ocean, just off Sea Isle City Beach.
Photos and Videos
The fireball has been photographed by professional photographer Andrés Navarro from Long Beach, NY: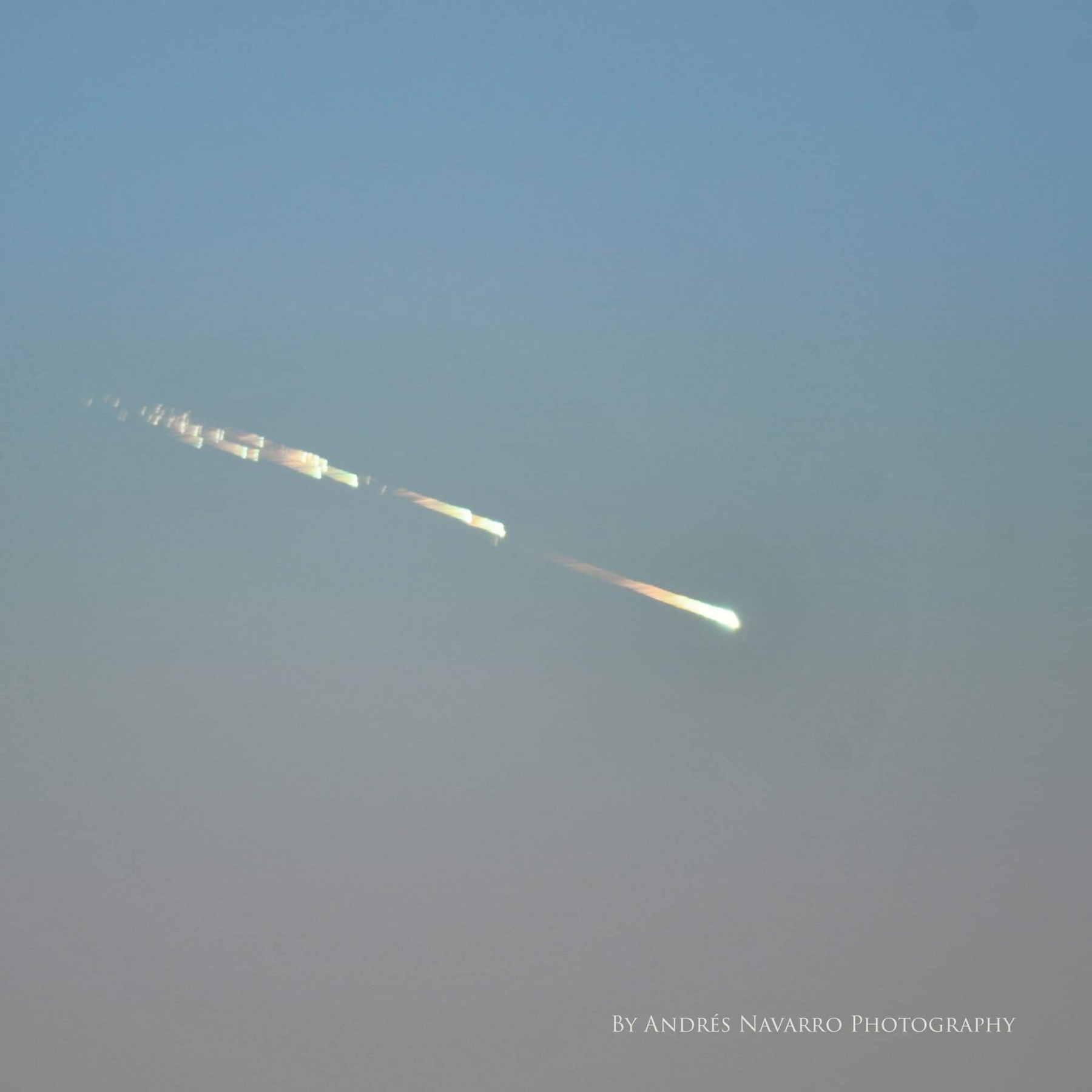 We also received some videos of the fireball (see related event page). Below is a video caught on a dashcam by Jaime A from East Brunswick, NJ.
Fireball, Bolide?
Several thousand meteors of fireball magnitude occur in the Earth's atmosphere each day. The vast majority of these, however, occur over the oceans and uninhabited regions, and a good many are masked by daylight. Those that occur at night also stand little chance of being detected due to the relatively low numbers of persons out to notice them.
Additionally, the brighter the fireball, the more rare is the event. As a general thumb rule, there are only about 1/3 as many fireballs present for each successively brighter magnitude class, following an exponential decrease. Experienced observers can expect to see only about 1 fireball of magnitude -6 or better for every 200 hours of meteor observing, while a fireball of magnitude -4 can be expected about once every 20 hours or so.