Over 60 reports from California
The AMS received more than 60 reports so far about a fireball event that occurred over California on January 30th, 2020 around 06:30 UT (22:30 PST). The AMS #2020-531 event was mainly seen from the Los-Angeles / San Diego area.
Based on the reports and videos we received about this event, we initially thought it was a space debris re-entry (slow event, heavy fragmentation, etc.)
After reading Dr Marco Langbroek's analysis and after receiving information from William J. Cooke, Lead, NASA Meteoroid Environments Office, the speed of the event is now evaluated of 15.5 km/s, which means the fireball was indeed produced by a meteoroid. We are no waiting for USAF confirmation.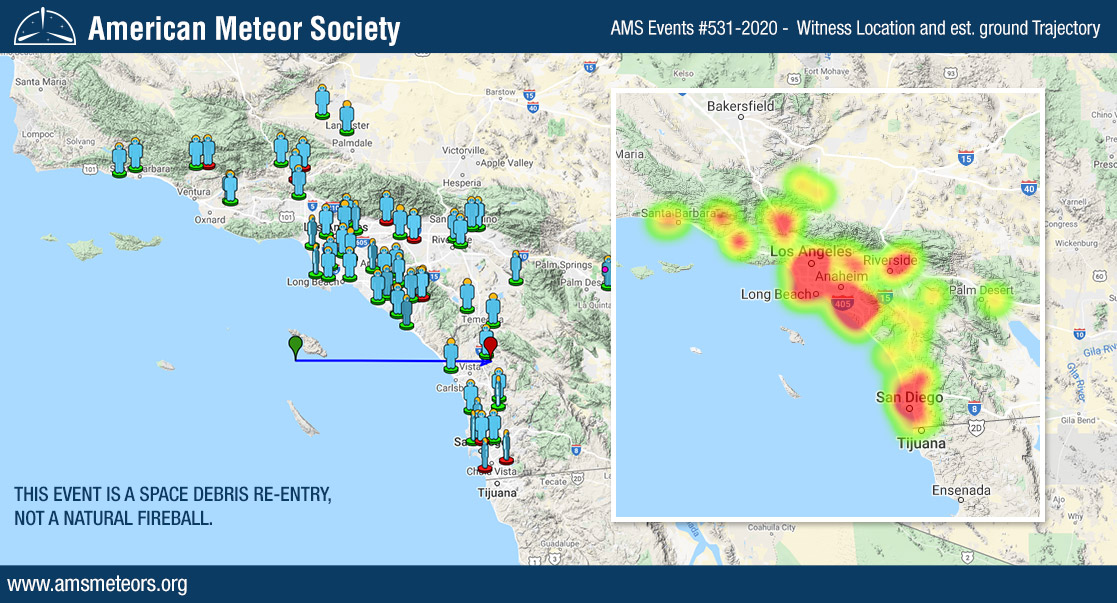 Caught by AllSky6 Camera Operator
The event has been recorded by one of the AMS/AllSky6 Camera Operator: Bob Lunsford from El Cajon, CA.
We also received various photos and videos of the event, all available on the related .