The AMS and its partners PRISMA (Italy) and the IMO (Intl) have received about 50 reports about of a bright fireball seen above the Province of Modena (North of Italy) on Wednesday, January 1st 2020 around 18:25 Universal Time.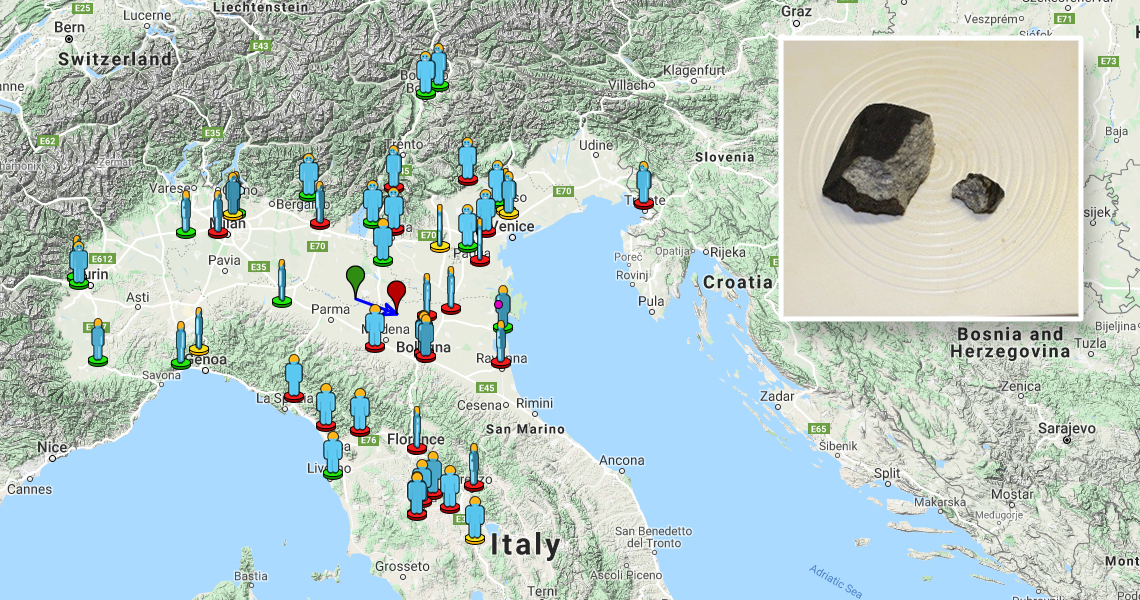 Based on these reports, we were able to compute a first estimation of the ground trajectory of the event. As seen above, this estimated trajectory ends up over the city of Montalbano in the Province of Modena.
Luckily, the event has been caught on the PRISMA fireball network (part of the French FRIPON/Vigie-Ciel Fireball Network). Thanks to the data obtained from the camera detection, the FRIPON/Vigie-Ciel team was able to determined that the pre-atmospheric object was about 8kg (~17.6lbs) and the initial velocity of this object was around 12 km/s (which is pretty slow for this kind of event). So far, two 55g meteorite have been recovered.
More info in Italian and in French.