Over 100 reports from 4 states
The AMS has received over 100 reports so far about of a bright fireball seen above Montrose, CO on Thursday February 7th, 2019 around 6:13pm MST (Feb 8, 2019 – 01:13 Universal Time). The event was mainly seen from Colorado but we also received reports from Utah, New Mexico and Wyoming.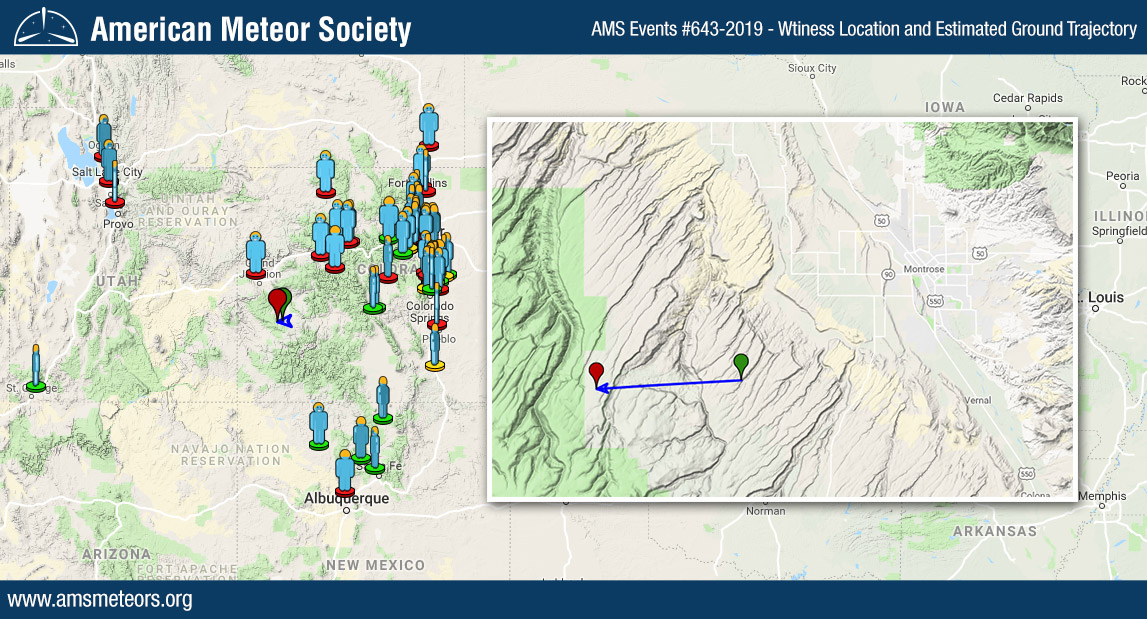 Trajectory
The preliminary 3D trajectory computed based on all the reports submitted to the AMS shows that the fireball was traveling from East to West and ended its flight South-West of Montrose, CO.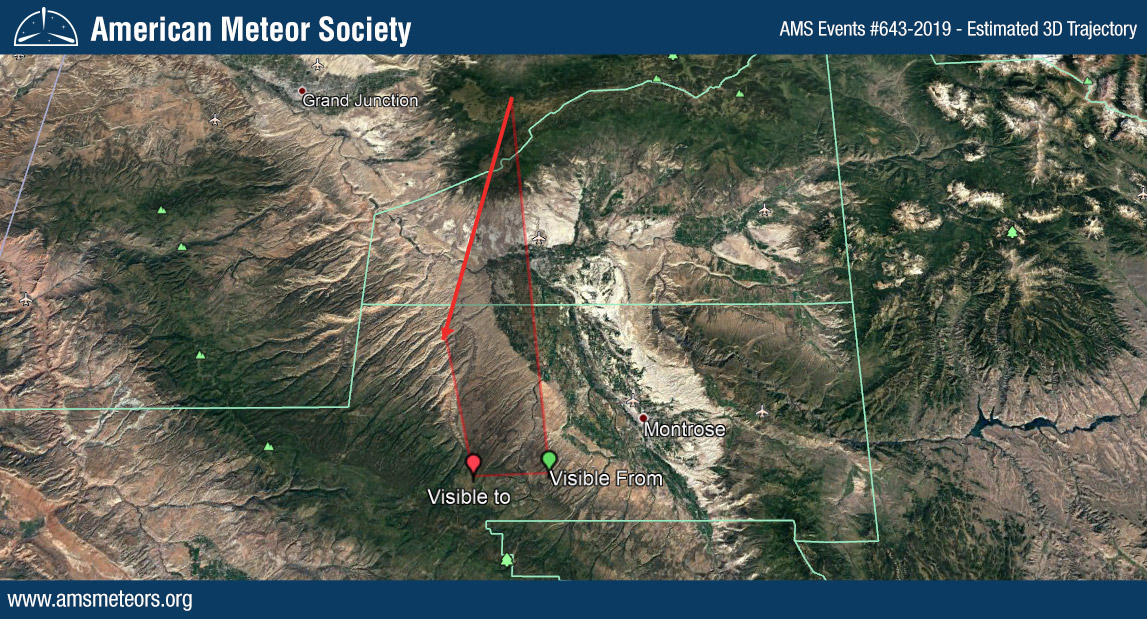 Videos and Images
We didn't receive any video of the event yet but several people shared videos of the event on Facebook and Twitter:
We also received multiple images of what looks like a smoke trail. Fireballs can develop two types of trails behind them: trains and smoke trails. A train is a glowing trail of ionized and excited air molecules left behind after the passage of the meteor. Most trains last only a few seconds, but on rare occasions a train may last up to several minutes. The second type of trail is called a smoke trail, and is more often seen in daylight fireballs than at night. Generally occurring below 80 km of altitude, smoke trails are a non-luminous trail of particulate stripped away during the ablation process.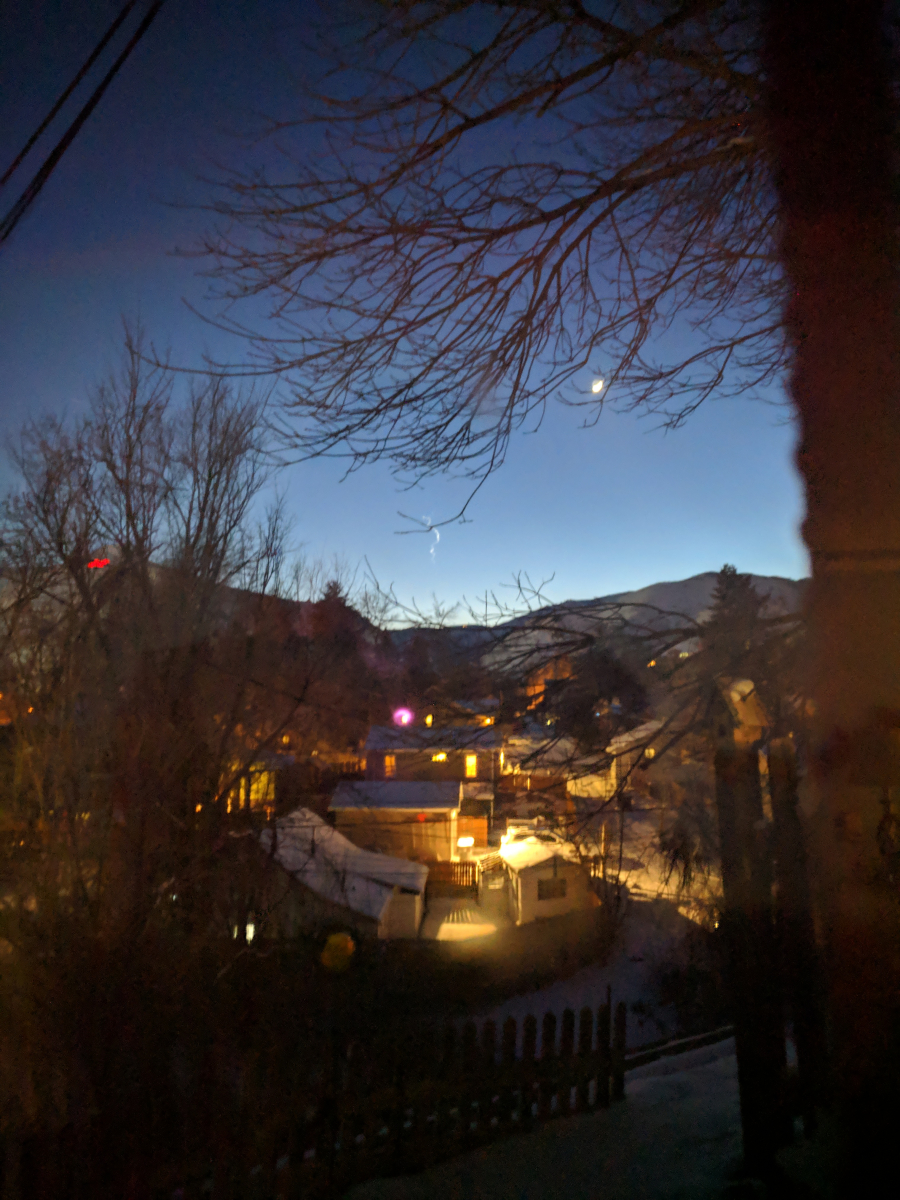 Fireball
Based on our first analysis, it looks like the event was a fireball. A fireball is another term for a very bright meteor, generally brighter than magnitude -4, which is about the same magnitude of the planet Venus currently visible in the morning sky.
Several thousand meteors of fireball magnitude occur in the Earth's atmosphere each day. The vast majority of these, however, occur over the oceans and uninhabited regions, and a good many are masked by daylight. Those that occur at night also stand little chance of being detected due to the relatively low numbers of persons out to notice them.
Additionally, the brighter the fireball, the more rare is the event. As a general thumb rule, there are only about 1/3 as many fireballs present for each successively brighter magnitude class, following an exponential decrease. Experienced observers can expect to see only about 1 fireball of magnitude -6 or better for every 200 hours of meteor observing, while a fireball of magnitude -4 can be expected about once every 20 hours or so.