Over 95 fireball reports from 3 states
The AMS has received over 95 reports so far about of a fireball event seen above Texas on November 15th, 2018 around 21:25am CDT (November 16th 3:25 Universal Time). The fireball was seen primarily from Texas but was also seen from Louisiana and Oklahoma.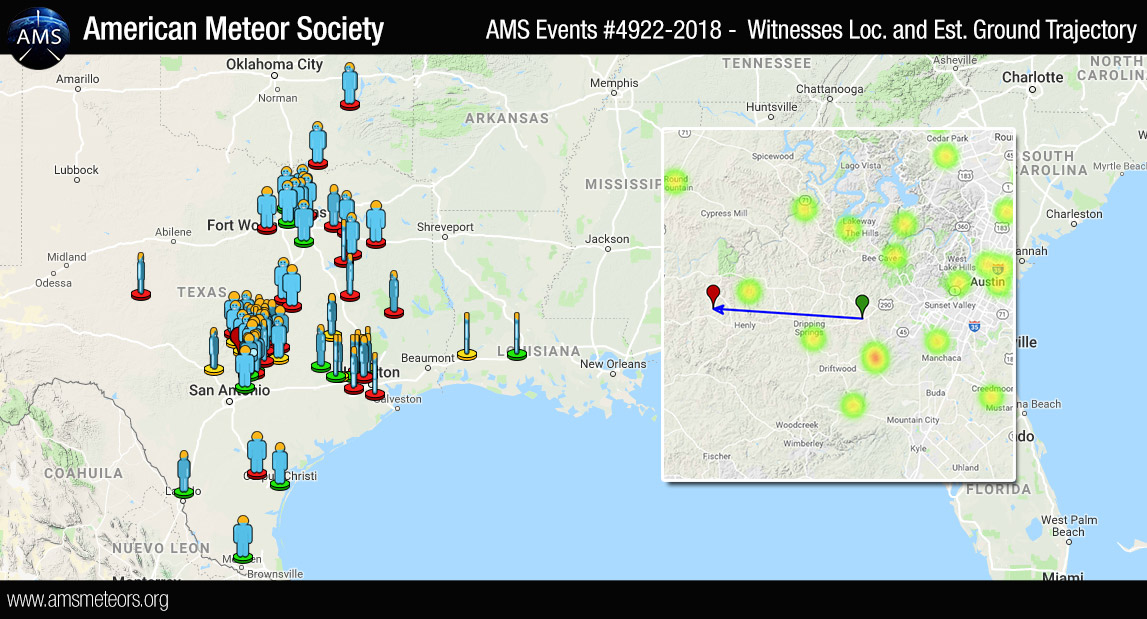 Trajectory
The preliminary 3D trajectory computed based on all the reports submitted to the AMS shows that the Fireball was traveling from East to West and ended its flight somewhere South East of Johnson City, TX.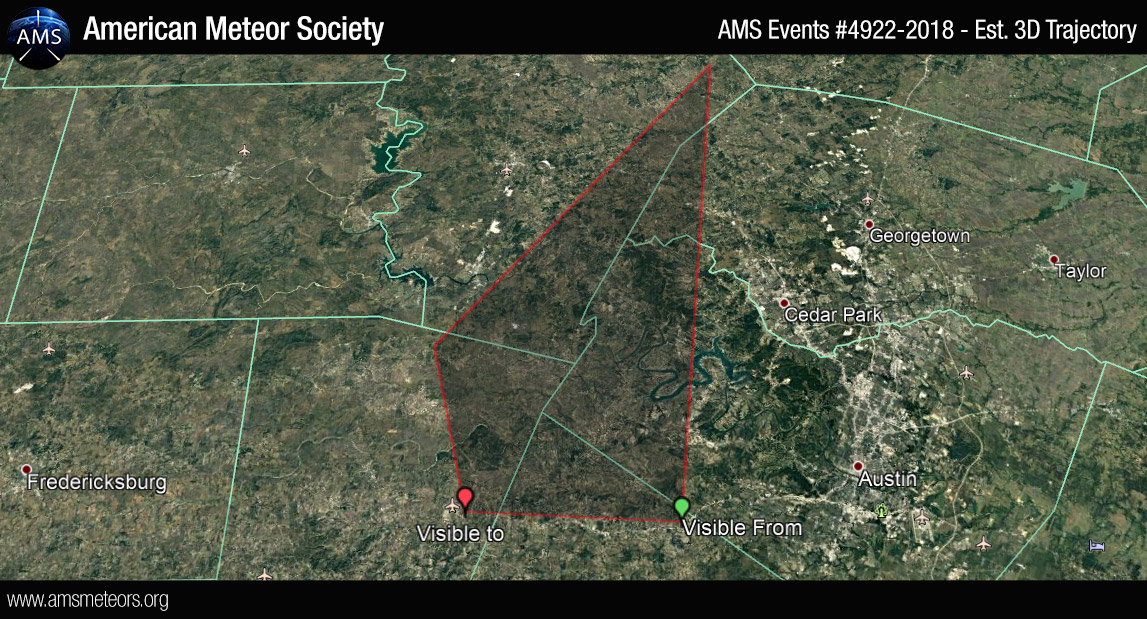 Videos
The event has been caught on a dashcam by Christopher Cato from in the Killeen area and M.B. from Houston,TX: