It was a rainy, cloudy and lightening across most of the Arizona state on July 27th. Very few people saw the bright meteor that flew over Phoenix, AZ that night. The American Meteor Society has only received 12 reports about this event – mostly from Phoenix but also from Chandler, Queen Creek, Paulden, Tucson and Peoria. One of the witness reported a sonic boom associated to the event.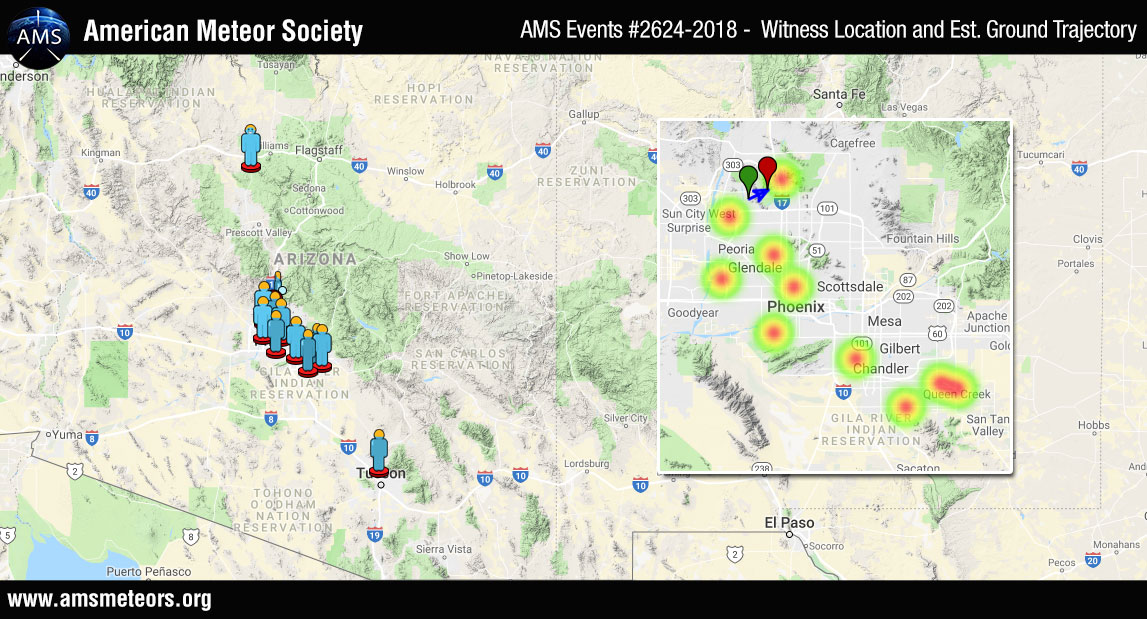 The event has been caught on video by the famous meteorite hunter Mike Farmer who's now operating a camera of the AMS camera network.
Few days later, Cody Horvath from Glendale, AZ noticed the black rock standing out amid the tan gravel of his yard. The rock was a deep black, with a nice fusion crust…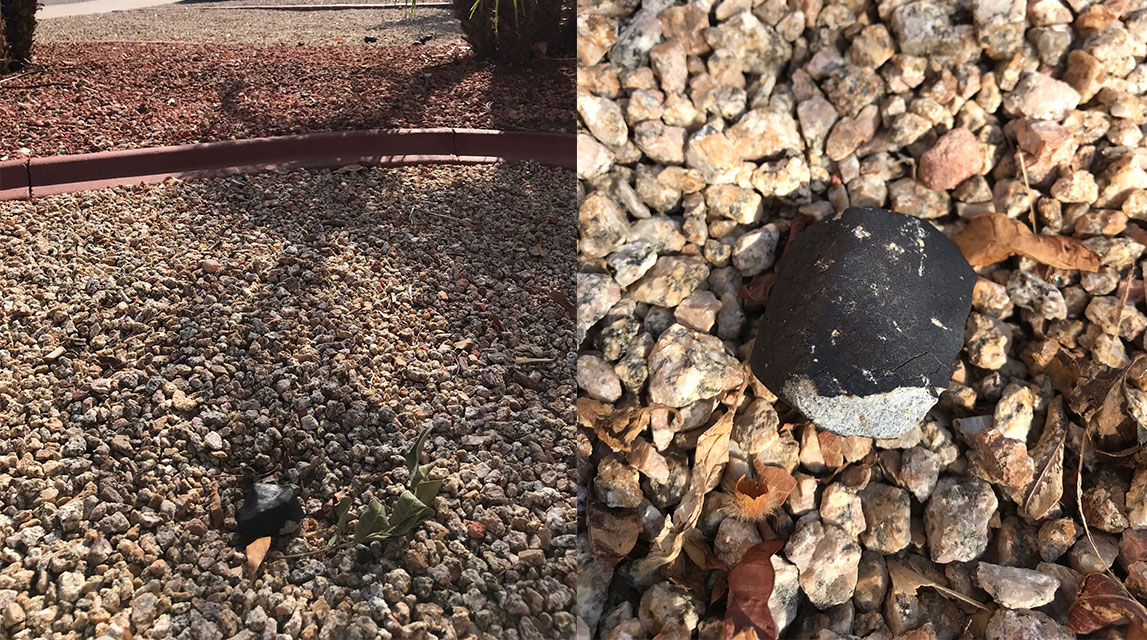 ASU professor Laurence Garvie, curator of the university's Center for Meteorite Studies quickly confirmed it was an 85 grams ordinary chondrite – the 5th witnessed fall meteorite in Arizona. Some meteorites hunters hunted the area for few days but they have found no more pieces so far.
Even though the AMS only received 12 reports about this event, the meteorite has been found less than 5 miles away from the end of the estimated trajectory computed only based on the witness reports. Considering the first stone was found in a dense residential neighborhood everyone on this side of Phoenix should be checking their back yards for meteorites.