A small asteroid discovered Saturday morning, determined to head for Earth, impacted the planet's atmosphere just a few hours later on June 2nd.
Asteroid 2018 LA (previously known as ZLAF9B2) impacted the Earth atmosphere over Botswana, near South Africa border on June 2nd, 2018 16:44 UT (18:44 CAT). The event has been reported by 8 witnesses on both the AMS and IMO (International Meteor Organization) online fireball report forms.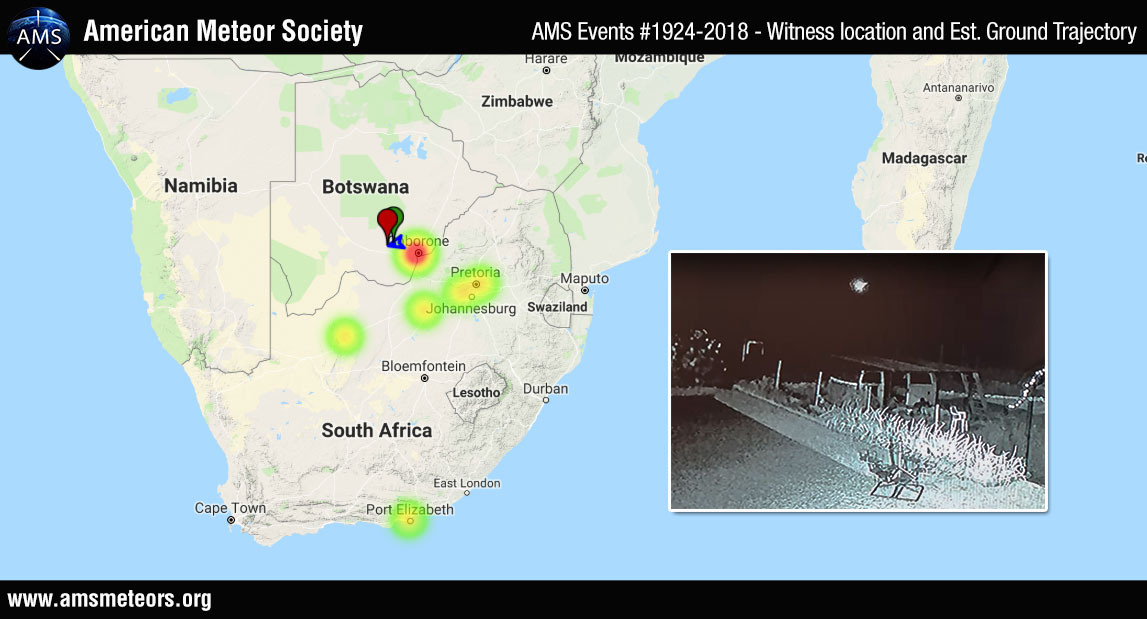 Asteroid 2018 LA was discovered less than 9 hours before its impact by the Catalina Sky Survey, a NASA funded project based at the University of Arizona's Lunar and Planetary Lab in Tucson, Arizona. The asteroid had an apparent magnitude of 25.5 when it was discovered.
Barend Swanepoel (South Africa) published a video of the event on the AMS website taken from farm located 250km from Johannesburg (south-west).
The AMS also received the following photo from D. Sharma, witness of the event near Gaborone, Botswana: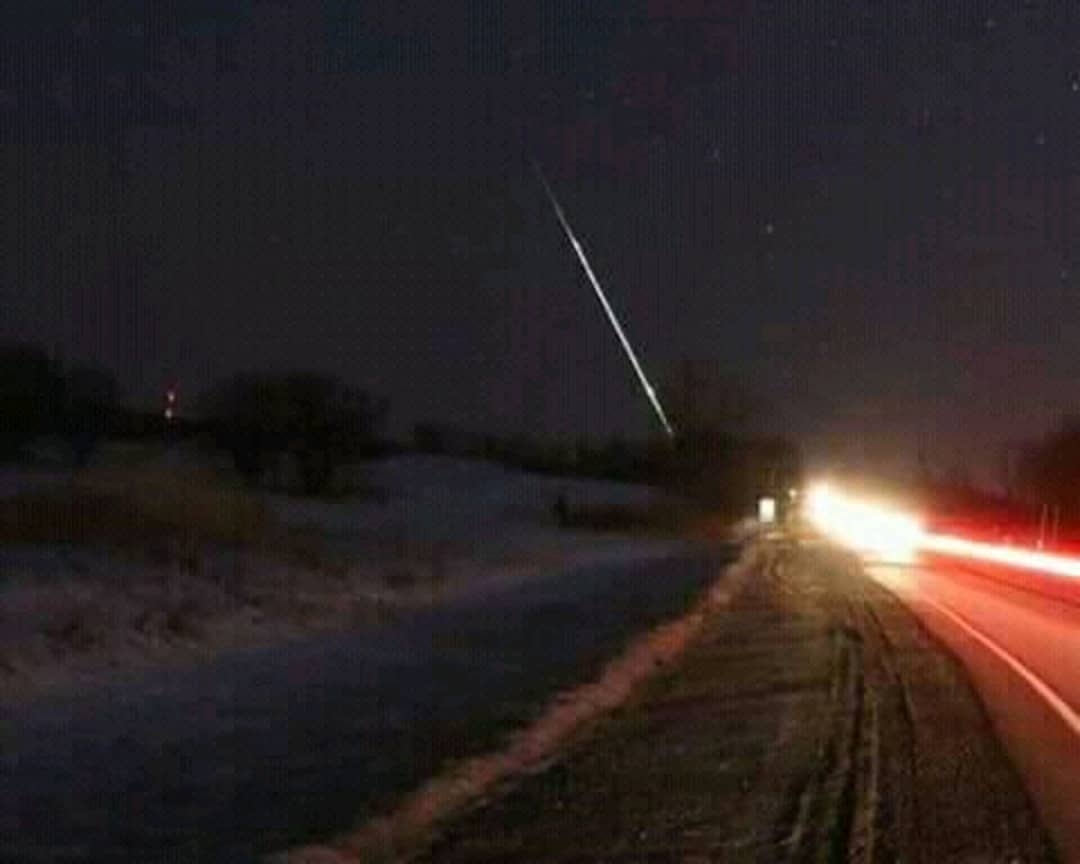 Dr. Peter Brown from the University of Western Ontario studied the infrasound detection of the fireball from a station in South Africa and came to the conclusion that the event with an energy yield of 0.3-0.5 kT corresponded to an asteroid of 2m-diameter.

As stated by Tioga Gulon (IMO), the asteroid size seems to be similar to the object 2008 TC3 also discovered before its impact which resulted in meteorites recovered at Almahata Sitta in northern Sudan.