Over 200 fireball reports from 14 states
The AMS has received over 200 reports so far about of a fireball event seen above NY State on November 11th, 2017 around 09:20pm EST (02:20 Universal Time). The fireball was seen primarily from New York and Pennsylvania but was also seen from Michigan, New Jersey, Maryland, Virginia, Ohio, Massachusetts, Delaware, Connecticut, West Virginia, Vermont and Ontario and Québec (Canada).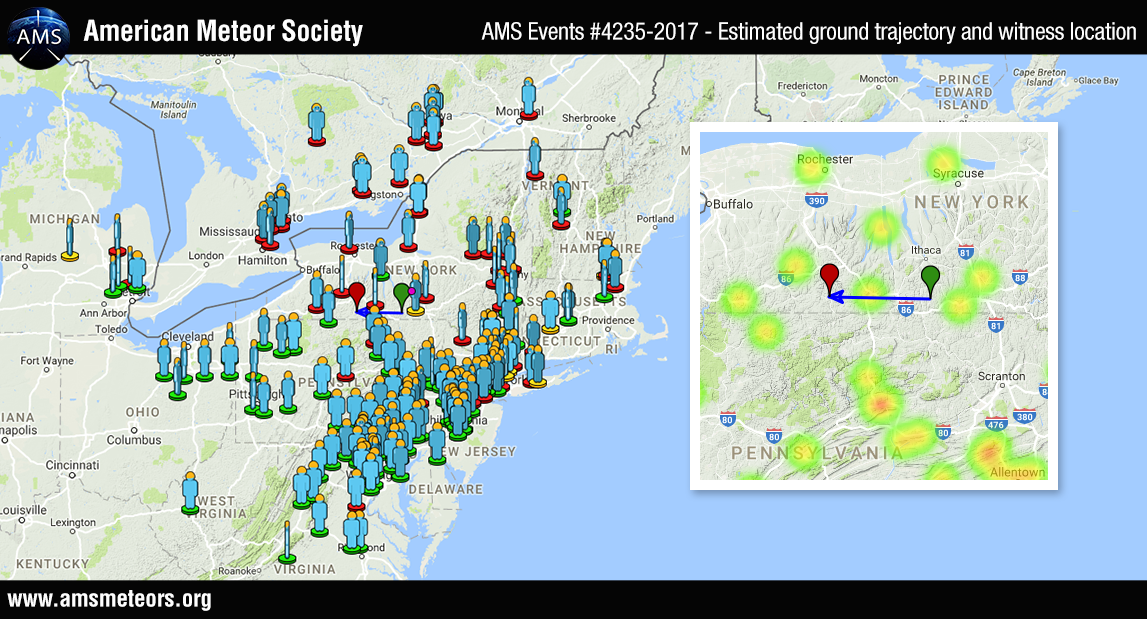 The event has been caught on a dash cam and share to the AMS through the online fireball report program. Dash cam time was off by one hour.
The preliminary 3D trajectory computed based on all the reports submitted to the AMS shows that the Fireball was traveling from East to West and ended its flight somewhere East of Greenwood, NY.