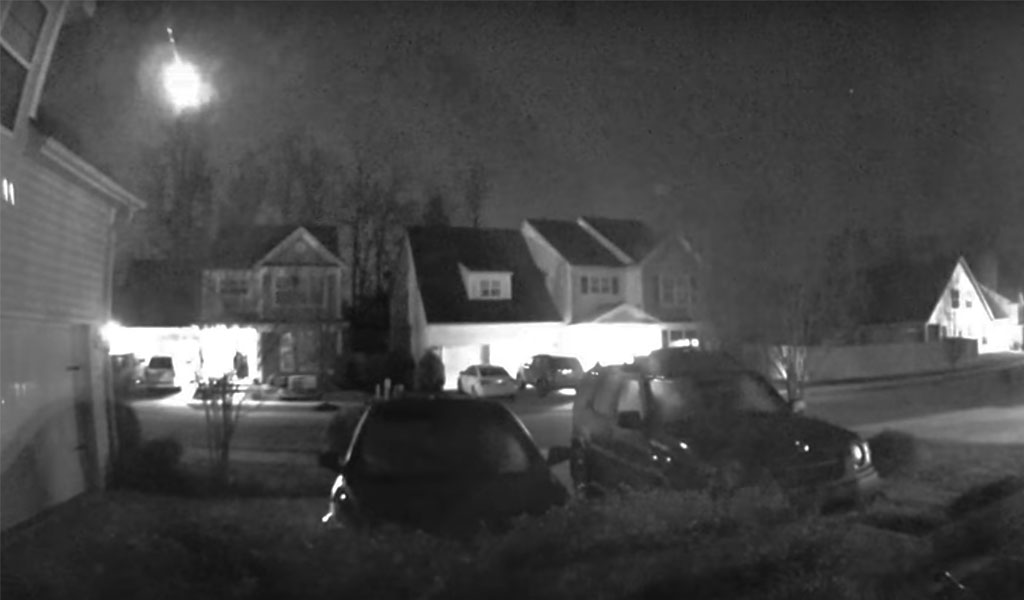 25 reports from SC, NC, VA, TN, KY and MD
The AMS has received 25 reports so far about of a fireball event over seen over North Carolina and South Carolina on Wednesday, January 25th 2017 around 04:15 EST (09:15 UT.). The fireball was seen primarily from North and South Carolina but witnesses from Virginia, Tennessee, Kentucky and Maryland also reported the event.
Below is a video of the event published on Youtube Rob Swanson from Huntersville, NC
Estimated Trajectory
The map below shows the witnesses location with the first estimated trajectory. The preliminary estimated trajectory plotted from the witness reports shows the meteor was traveling from the Northeast to the Southwest and ended its flight south of Rock Hill, South Carolina.