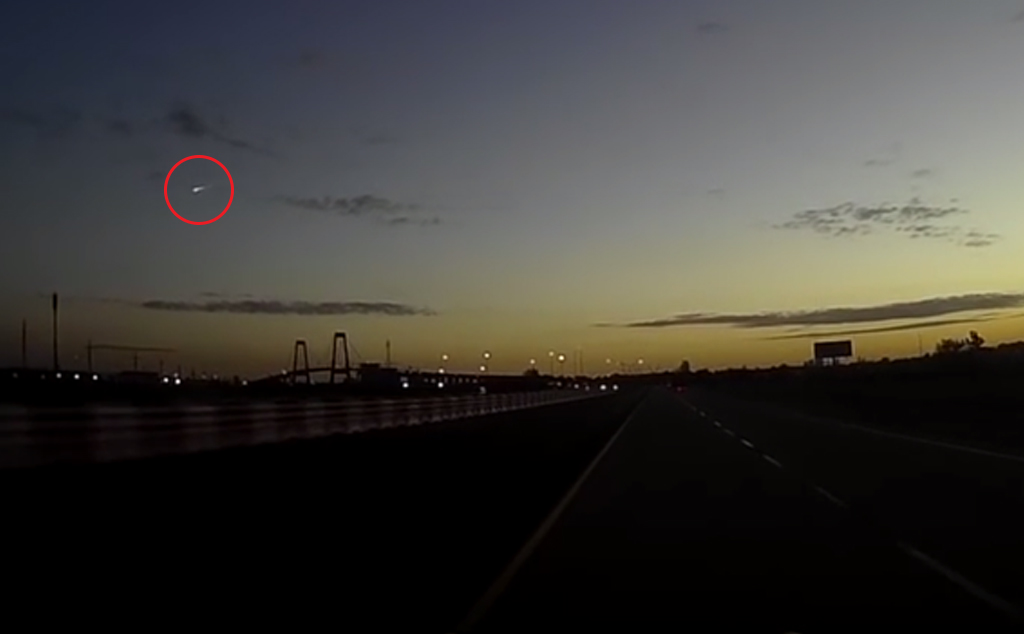 Over 550 witnesses have reported a large early morning fireball seen across the southern states of Mississippi, Alabama, Texas, Louisiana, Kentucky, Tennessee, Georgia and Florida.
Occurring at approximately 06:48 CDT on October 12th, witnesses described glowing orange fragments seen while the sun was rising and the sky was bright. Numerous witnesses reported a blue smoke trail lingering for 5 minutes.
Below is a video of the event caught on a dashcam by Paul Sinka ©
Below is a another video of the event caught on a dashcam by Youtube user jrtech99 ©
Below is are two videos with narrative by AMS user Darrell Barnes©
Below are maps of the witness sightings and estimated trajectory.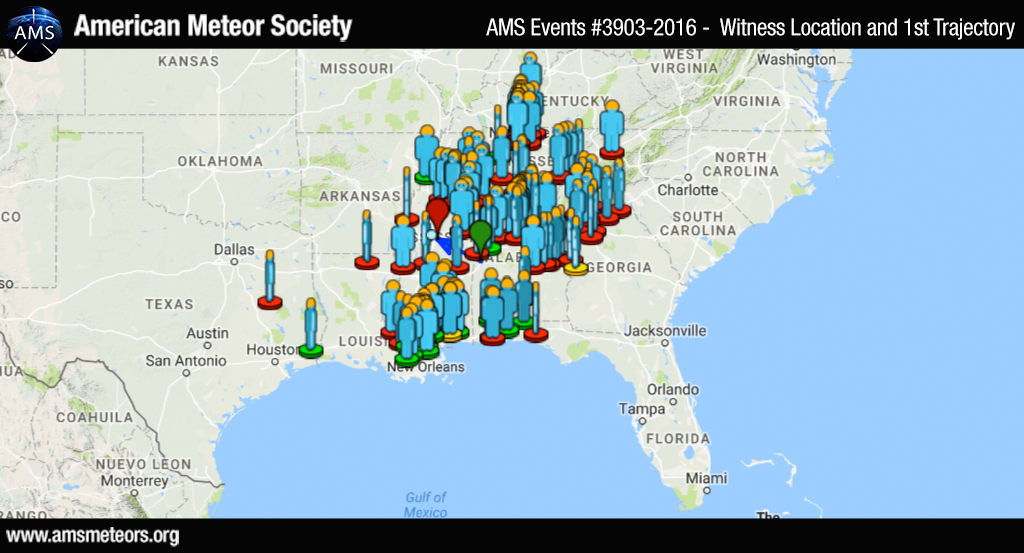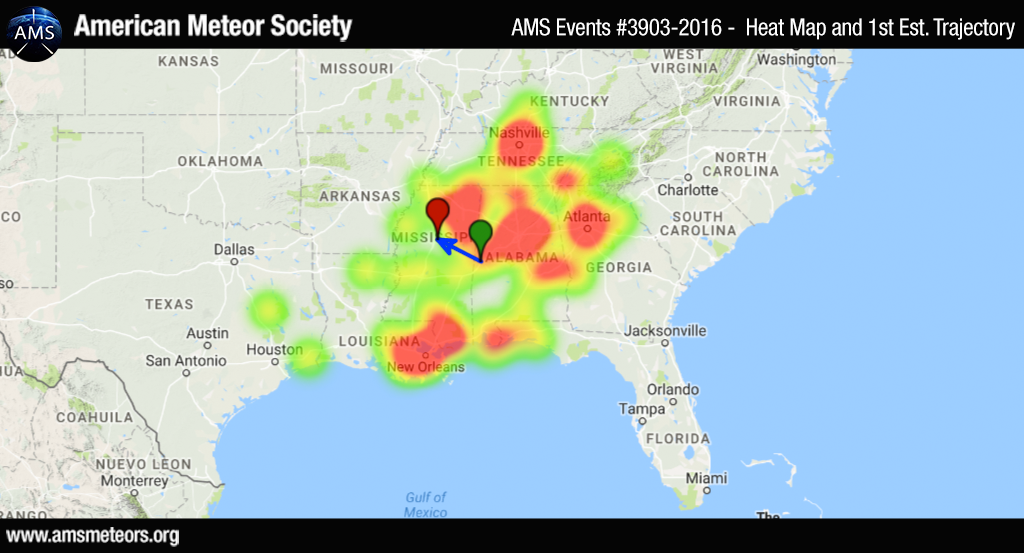 If you witnessed the fireball please fill out a report. If you recorded video or pictures of the fireball or the smoke trail please email them to mike.hankey [at] gmail.com.
This page will be updated as more information is received.