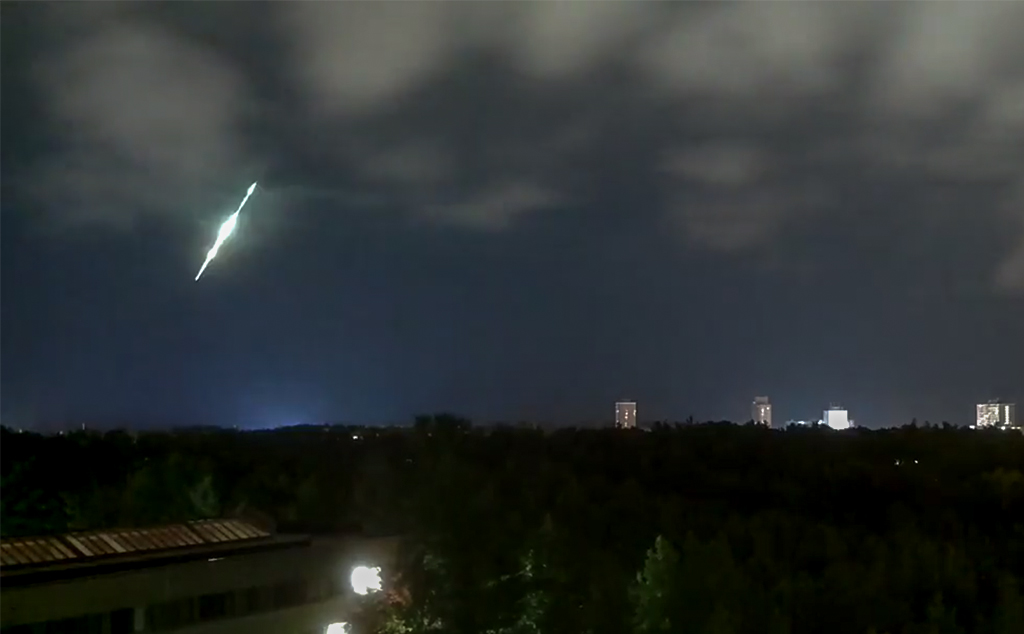 More than 750 reports
The AMS has received over 750 reports so far about of a fireball event over seen over the Eastern Great lakes region on Tuesday, October 4th 2016 around 10:36pm EDT (Wednesday, October 5th 2016 around 02:36 UT). The fireball was seen primarily from Ontario but witnesses from New York, Pennsylvania, Maryland, New Jersey, Washington DC, Michigan, West Virginia, Delaware, Massachusetts, Virginia and Québec also reported the event. Toronto police and fire services received multiple calls about a "plane crashing into the Toronto Harbour", but luckily it was just a fireball in the night sky.
Below is a video of the event caught on a dashcam by Kris Brown.
Trajectory
Below is the heat map of the witnesses location with the first estimated trajectory. The preliminary estimated trajectory plotted from the witness reports shows the meteor was traveling approximately from the South to the North and ended its flight south of Cameron, NY.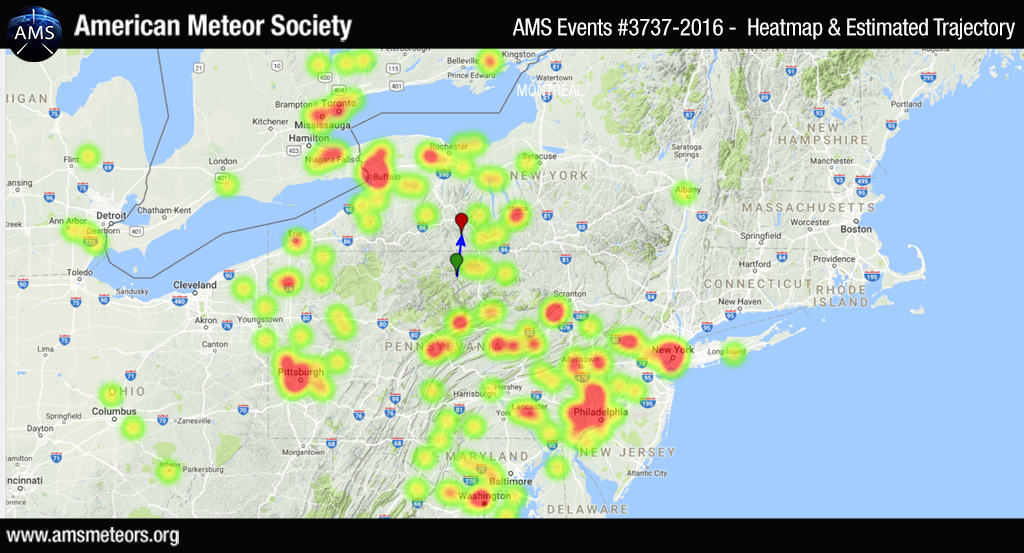 Witnesses
The majority of the reports come from Toronto, Philadelphia, Pittsburgh and Toronto. More than 40 people had the chance to observe the event from the Niagara Falls region.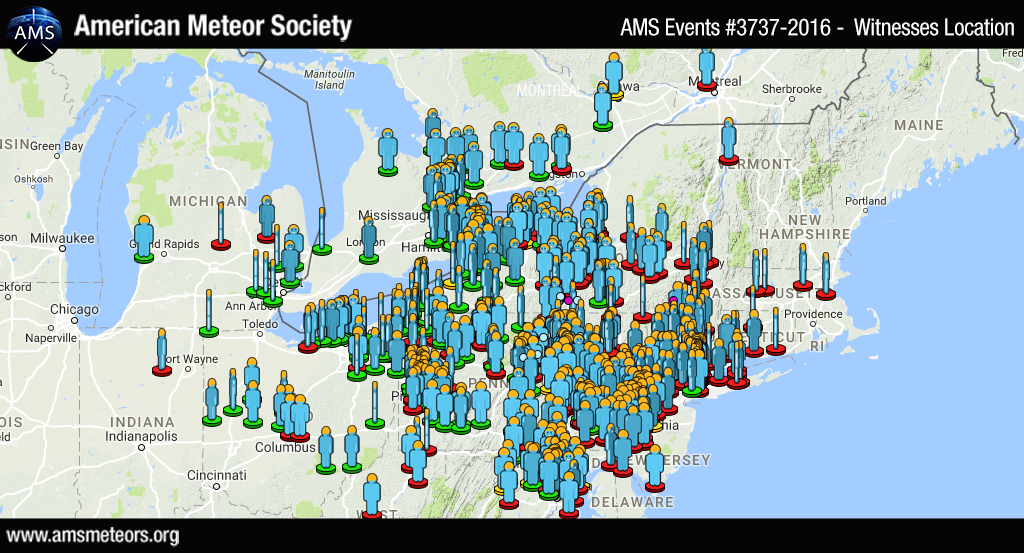 Here is a 4 frames animation created from a timelapse recorded by the UTSC Observatory: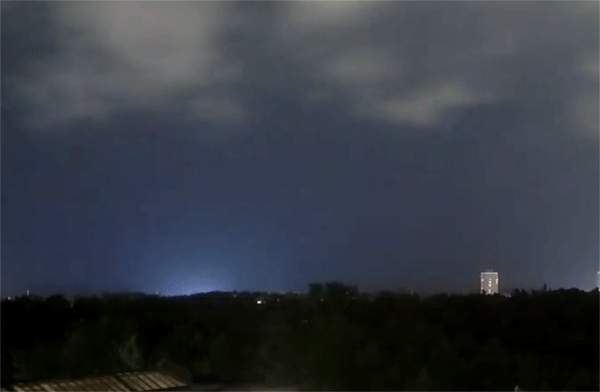 Below is another video of the event caught on a dashcam by peace office Pat Fairhurst.