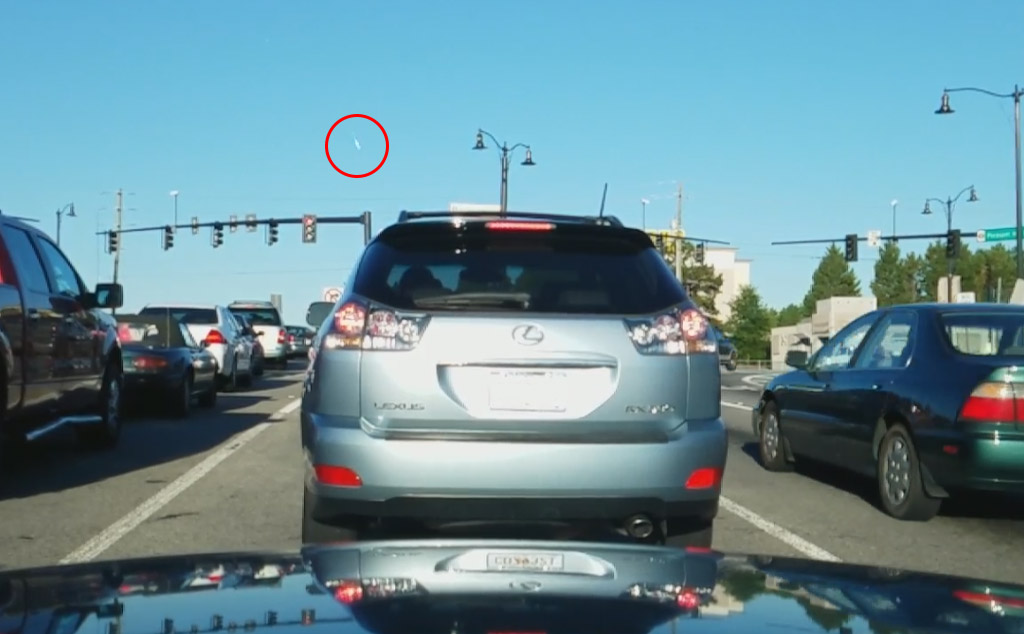 The AMS has received few reports (6 so far) of a rare daylight fireball event over Georgia on Wednesday June 8th 2016 around 07:45am EDT (11:43 UT). The preliminary trajectory seems to have placed this event between Roswell, GA and Alpharetta, GA.
If you witnessed this event please fill an official fireball report.
If you have a video or a photo of this event please contact us.
If you want to learn more about Fireballs: read our Fireball FAQ.
Below is a video caught from a Dash cam and shared with the AMS by DJ Browney Jr: