The AMS has received nearly 390 reports so far of a rare daylight fireball event over the Midwestern states of Missouri, Illinois, Iowa, Kansas, Tennessee, Kentucky, and Indiana on Monday June 6th 2016 around 11:41am CDT (16:41 UT). The preliminary trajectory seems to have placed this event over northeastern Missouri.
If you witnessed this event please fill an official fireball report.
If you have a video or a photo of this event please contact us.
If you want to learn more about Fireballs: read our Fireball FAQ.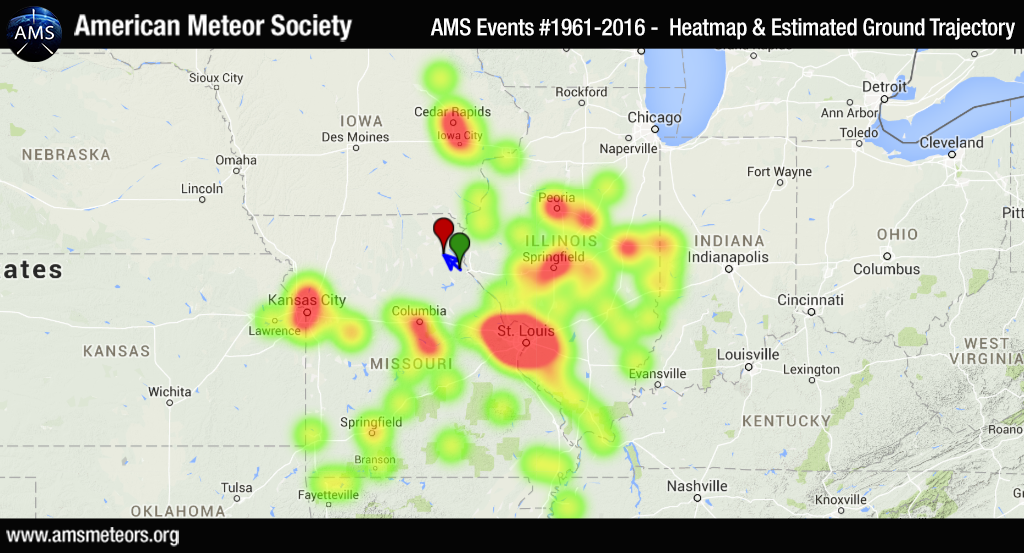 Below is a video of the event from St Louis, MO – shared by AMS Member Ferring Todd
The first estimated 3D trajectory below shows that the fireball mainly flew over Marion County and Lewis County, MO.