340 Reports… so far
The AMS has received over 340 reports so far about a fireball event over Arizona on June 2nd 2016 around 03:57am MST (10:57 UT). The fireball was seen primarily from Arizona but witnesses from Utah, New Mexico, California, Texas and Nevada also reported the event.
If you witnessed this event please fill an official fireball report.
If you have a video or a photo of this event please contact us.
If you want to learn more about Fireballs: read our Fireball FAQ.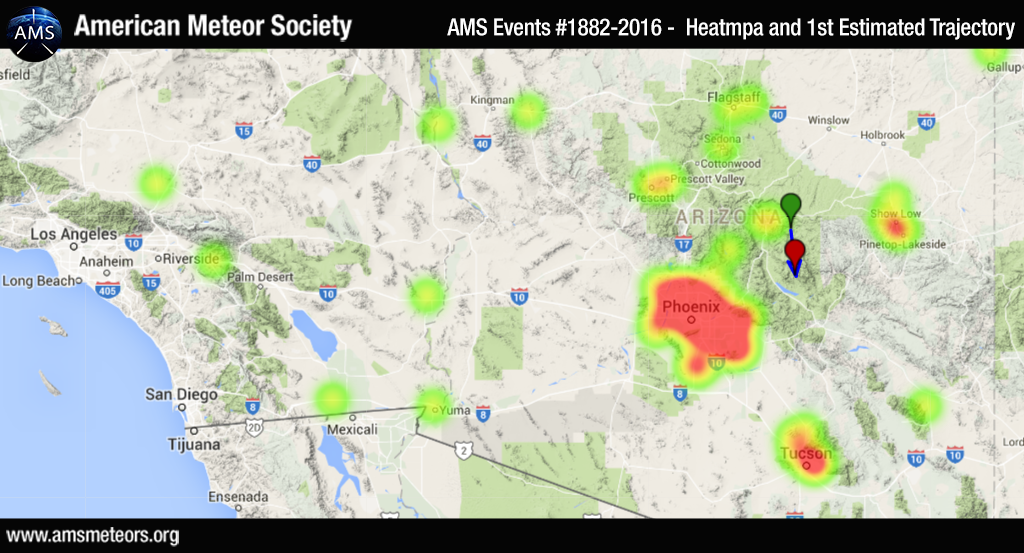 Smoke Trail
Twitter user David Adkins shared the photo of the smoke trail of the fireball – The winds of the upper atmosphere have caused the trail to twist and turn.
Below is a great video of the event caught on a dashcam by S. Paris:
Below is a video of the fireball caught by Justin D. security video camera: