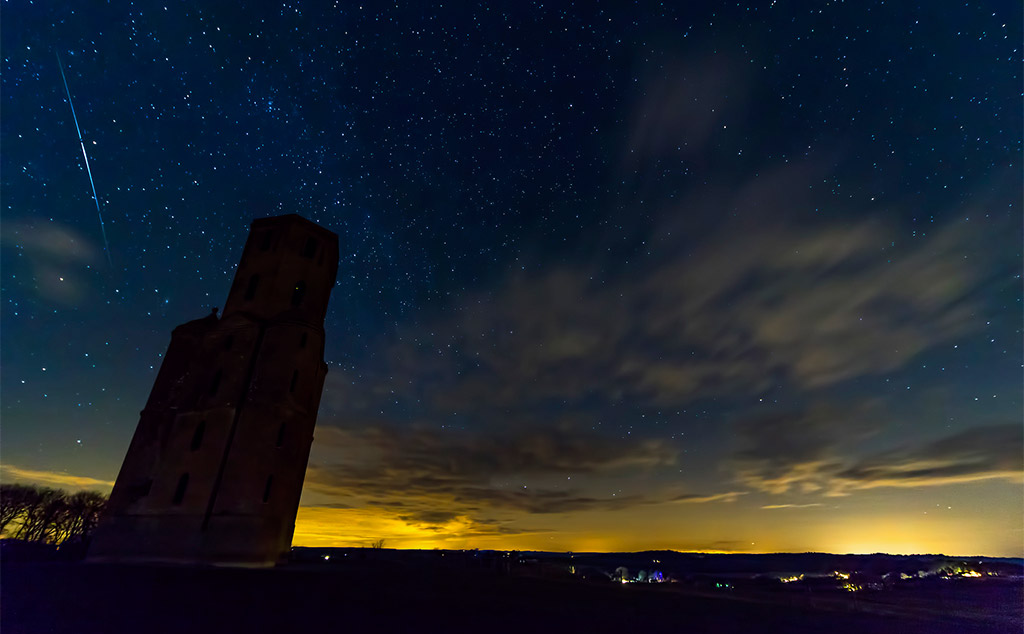 While March is the least active month for shower meteor activity (no major annual showers are active this month), Northern spring is a good time to see fireballs. In the weeks around the start of spring, NASA noticed that the appearance rate of fireballs can increase by as much as 30 percent.

Why does this happen? AMS Treasurer and Journal Editor Robert Lundsford said:
… there is not much to look forward to this month [March] except for the evening fireballs that seem to peak this time of year from the northern hemisphere. This could be due to the fact the Antapex radiant lies highest above the horizon this time of year during the evening hours.
The antapex is the point away from which the solar system is moving and toward which the stars appear to be converging in the sky. The antapex radiant lies hightest in the sky during the period from mid-February through mid-April as seen from the northern hemisphere. The antapex is one of the four radiants caused by the Earth's movement through space. The others are the apex, helion, and anthelion. Antapex meteors are all slow compared to the other sources due to the fact that they orbit in the same direction and have to catch up to the Earth.
NASA has no hypothesis on this fact and only notes that "more space debris litters this section of Earth's orbit"
2016 seems to good year for fireballs. Since January 1st, 2016, the American Meteor Society has received more than 910 fireball reports through its online Fireball Report program. In comparison, only 839 have been received in 2015 during the same period (-8.5% compared to 2016). The 2016 reports have been linked to 49 fireball events with more than 10 reports, 25 events with more than 25 reports and 10 events with more than 50 reports (8 of these events have more than 100 reports).
Between March 2nd and March 8th only, the AMS recorded 6 major fireball events over the US only: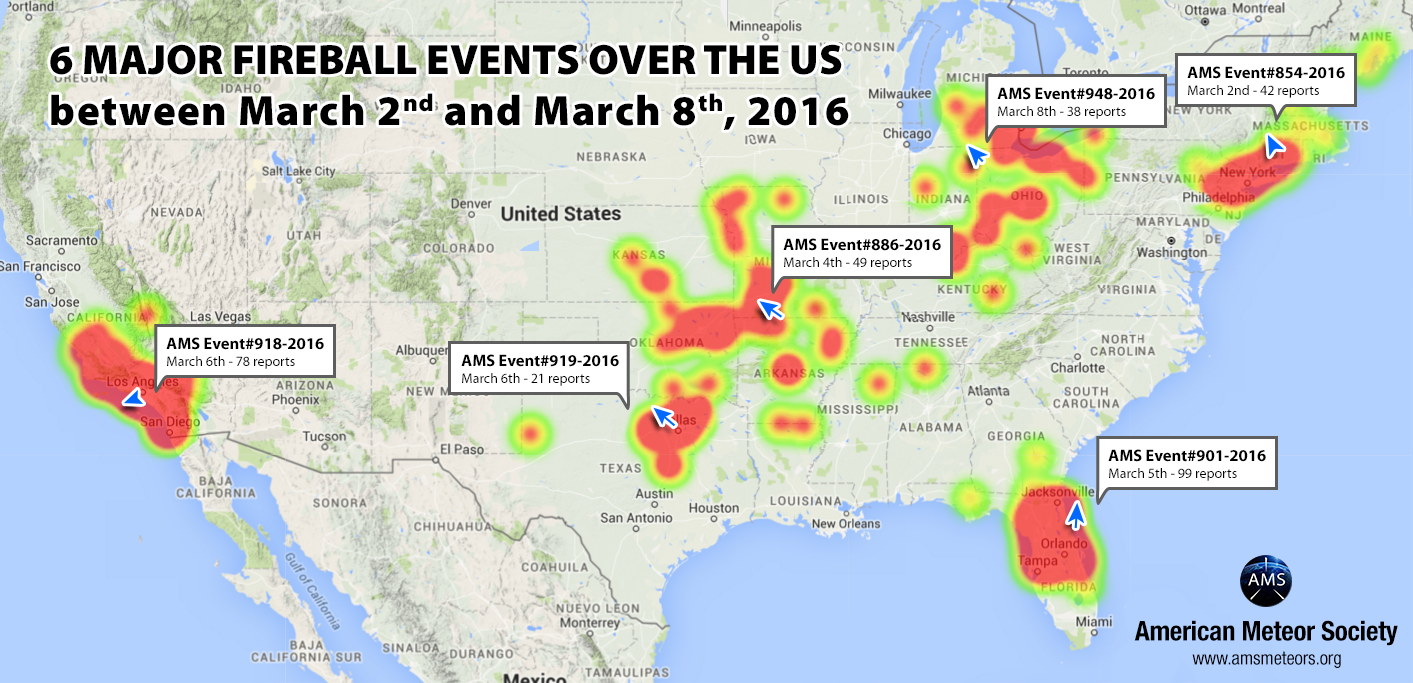 The witness location and estimated trajectory of these events can be seen here:
Keep watching the sky and enjoy the show!