The American Meteor Society has received nearly 110 reports of a bright fireball on Sunday, February 14th, 2016. It was observed over a large portion of the Northeastern US. The fireball was seen primarily from Pennsylvania, Connecticut and New York but witnesses from Delaware, Massachusetts, Virginia, New Jersey, New Hampshire, Vermont, Rhode Island, West Virginia and Ontario (Canada) also reported seeing this fireball. This event occurred near 04:30am ET (09:30 Universal Time).
Below is a video from ©Bill Conklin who caught the fireball over Dover, DE.
Below is the heat map of the location of the witnesses and the estimated ground trajectory of this event.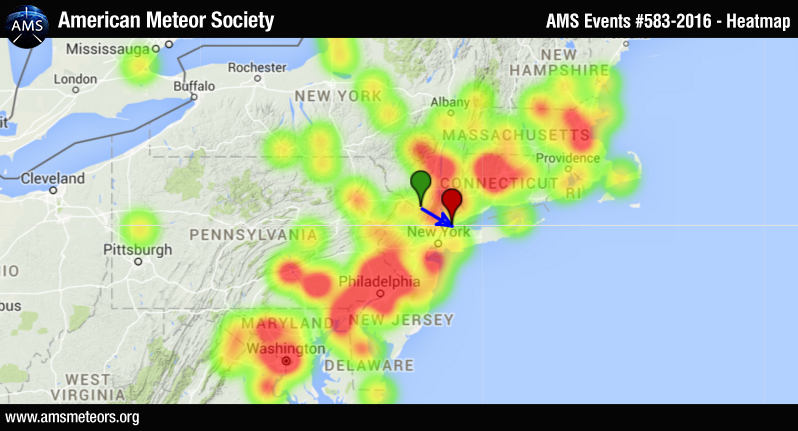 The AMS online member Swasing Kate caught the reflection of the fireball on a parking lot.
For more information about fireballs, read our
FAQ
.