The American Meteor Society has received nearly 130 reports of an extremely bright daylight fireball on Sunday, January 24th, 2016. It was observed over a large portion of the north of Florida and south of Georgia. This event occurred near 10:25am ET time or 15:25 Universal Time.
This is apparently a meteorite fall! More details will be provided as information arrives.
If you saw this fireball, please report it here.
If you have a video of this fireball, please share it on your free AMS account or contact us using this form.
– press contact.
Below is the heat map of the witnesses and the estimated ground trajectory of this event.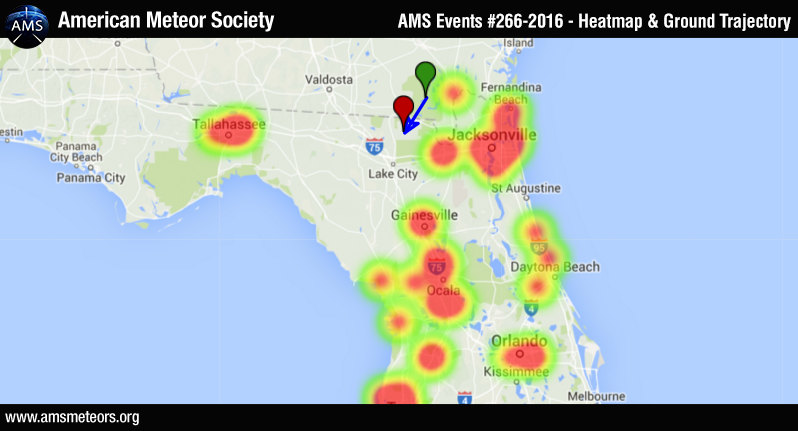 Below is a 3D trajectory of the fireball's entry plotted by the AMS using data from the witness sightings. The geometric impact point is located few miles north of Lake City, FL.