The AMS has received over 30 reports of a fireball over Wyoming this morning. The average time reported for the event is: 2013-03-28 05:45 MDT (11:45 UTC). The fireball was seen over a 700 square mile area from Colorado, Montana, South Dakota, Wyoming and Alberta. Some witnesses reported fragmentation, but there have been no reports of sonic booms. The magnitude averaged brighter than the full moon and almost as bright as the sun. Below is a map of the witness sightings and an estimated flight path of the fireball. Click the image below for an interactive map and listing of witness reports for this event.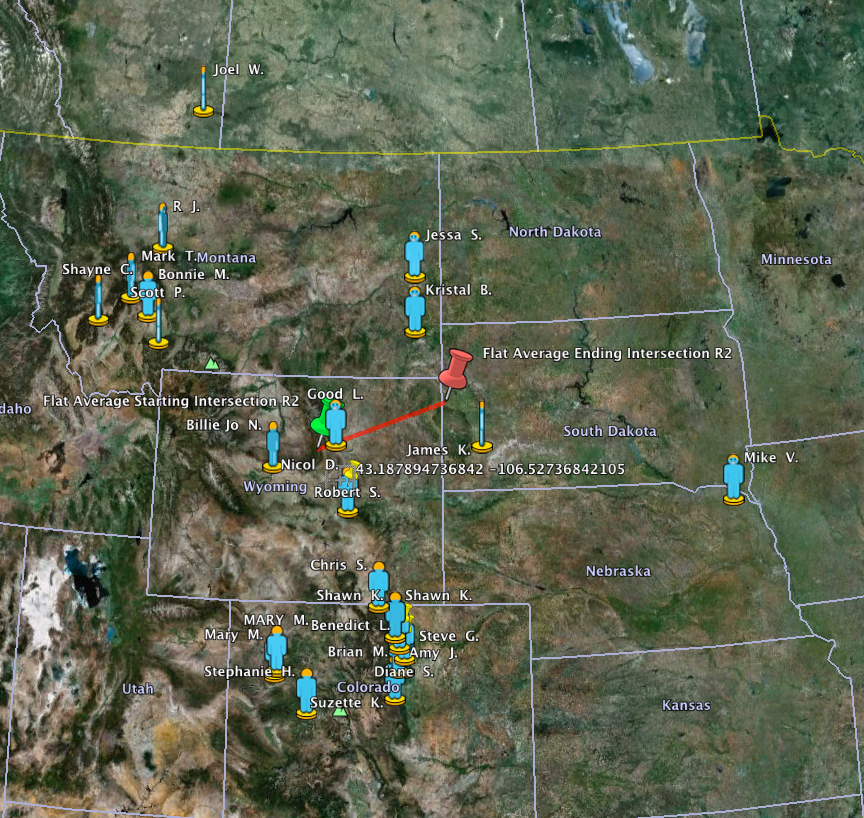 Wyoming Fireball – March 28th, 2013
If you witnessed this event please fill out an official fireball report. Your sighting will help improve the trajectory and information about this fireball event.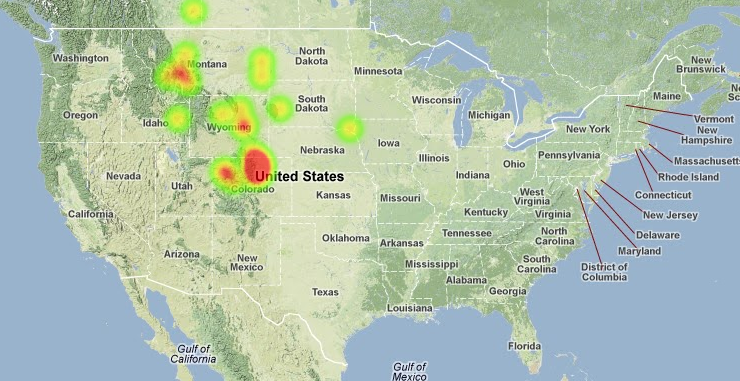 Wyoming Fireball Heat Map – March 28th, 2013